Buying contact lenses individually exposes them to elements and risks compromising their integrity. It's safer to buy them in a box from licensed retailers to ensure quality and safety. Proper care and hygiene are important for maintaining healthy eyes.
---
Infrared light, also known as infrared radiation, is a type of light that exists outside of the visible spectrum. Although you cannot see this light, you can feel its heat, though you are unlikely to be burned. The electromagnetic spectrum includes all wavelengths of light, ranging from short wavelengths, high-energy gamma rays to very long wavelengths, low-energy radio waves. Only a small portion of the visible spectrum is visible. You probably use infrared light several times a day in your home without even realising it. Infrared light is used by TV remote controls to change channels, infrared radiation is used...
---
A total solar eclipse is one of nature's most spectacular events, but astronomers and ophthalmologists warn that looking at the sun without solar eclipse glasses or other protective gear can damage your eyes and cause permanent blindness. The only safe time to observe with the naked eye is when the moon completely covers the sun. Totality lasts from seconds to 7.5 minutes, depending on the circumstances, and transforms the daytime sky into deep twilight. However, turn away as soon as the sun reappears because even the smallest sliver is dangerously bright.   The sun is essentially a massive, continuous thermonuclear...
---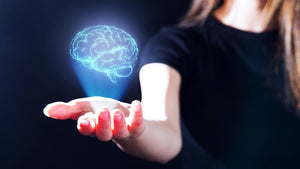 Human eyes are among the tiniest organs in the body. They are, however, two of the most important organs for many people, because sight is the sense on which humans rely the most. While it is true that the human body is one big machine in which nothing acts independently of everything else, there are surprisingly few organs that work in direct concert with the eyes. There must be light in order for people to see. Light enters the eye, which focuses the refracting light from the environment and allows us to perceive shape, color, distance, and so on. The...
---
Contact lenses are a popular alternative to glasses for correcting vision, but they can cause headaches if they do not adequately compensate for visual impairments or do not fit the eyes properly. Contact lenses that are clean and correctly fitted should be quite comfy and should not cause headaches. If you are fitted with contact lenses and begin experiencing headaches soon after, consult your eye doctor right away to see if your discomfort is due to your eyes. You may get headaches after having your contact lenses placed for the following reasons: Incorrect Prescription The incorrect prescription is a major...